Category: About PoolDawg,Billiards Products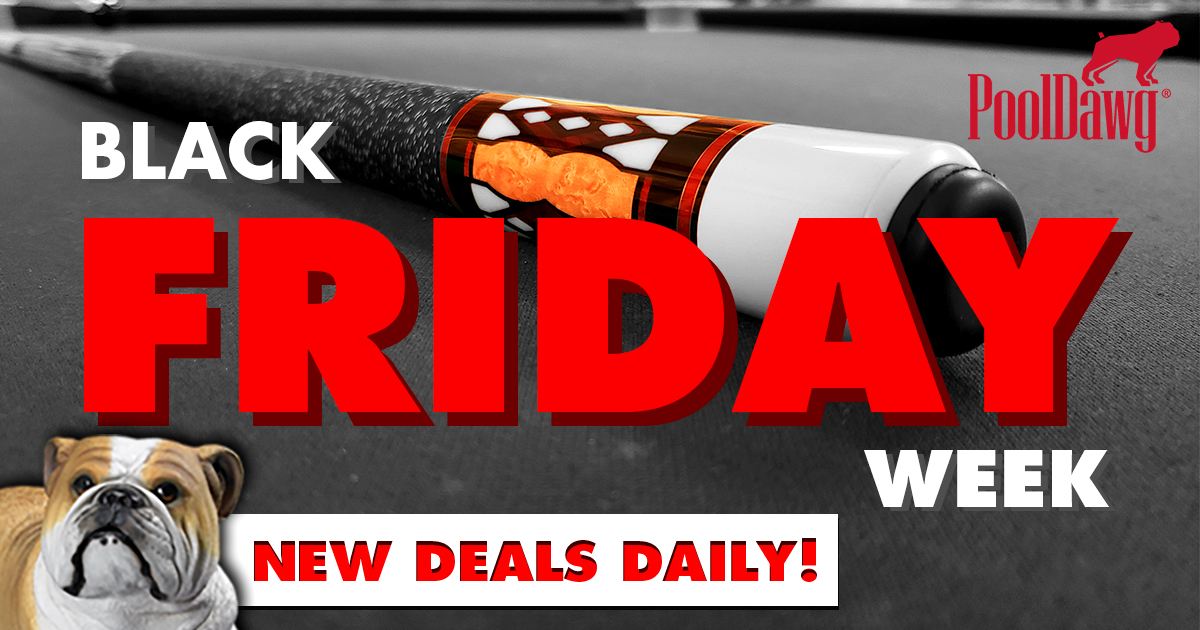 It's that time of year again… BLACK FRIDAY WEEK! Traditionally this week kicks off the start of the holiday shopping season but the game has changed in 2021. People have started their shopping early and for good reason.
There's never been a better time to get your Pool Cue shopping done early as global supply chain disruptions have led to inventory issues at a time when billiards is making a huge comeback in popularity. The result is that it's going to get harder and harder to find the pool cue that you want as we get closer to the Christmas.
That doesn't mean that there aren't going to be a ton of great deals to be had this week though! We've been working really hard behind the scenes to rustle up some great deals for y'all but be aware that these deals are going to go fast!
Be sure to check back early and often each day this week to see the new special and, if you see something that you like, jump on it so you don't miss out (especially on Friday…😉)!

BLACK FRIDAY ARRIVES!


Deal Three: Free Shipping On Orders Over $50 Using Code

FREESHIP!!


Deal Two: NEW! Cynergy SVB Ghost Edition and Cuetec AVID Chroma Cue Line!


Deal One: In Stock Pool Cues Under $250 (While supplies last!)


HAPPY THANKSGIVING!