It's ALMOST time for a new video from Venom Trickshots! Not one to EVER do anything boring or the traditional way, Florian "Venom" Kohler once again steps it up with his next video featuring world renowned artistic billiard shots the likes of which have never been attempted before. This time Florian literally takes his show on the road, and like the shots themselves, the location is EXTREME!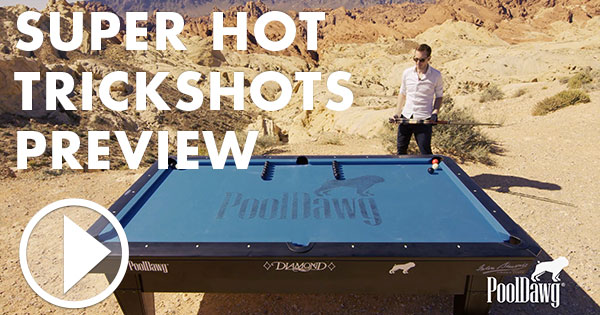 Check out this short preview of the upcoming video which will come out in its entirety in a few weeks: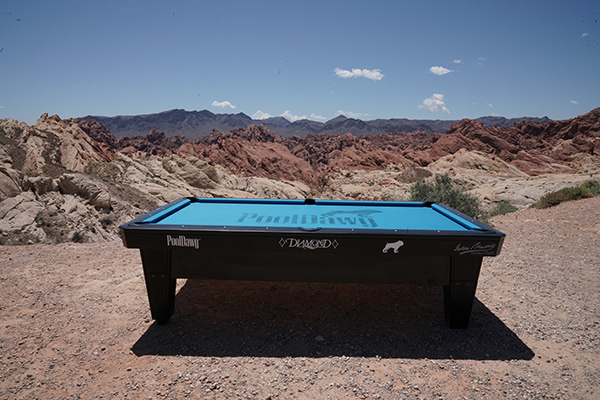 Parts of this video were filmed in the rugged deserts outside his hometown of Las Vegas, in a location known as "The Valley of Fire". Can you imagine the work involved with getting a table set up out in the middle of nowhere? (More images below)
Well, if you want to ask THE MAN himself about this new video come on by the PoolDawg Booth at the APA World Pool Championships tonight (Monday the 12th) at 5pm Vegas time. Florian "Venom" Kohler will be in the booth to sign autographs and answer your questions. Be sure to stop by and say "hi."