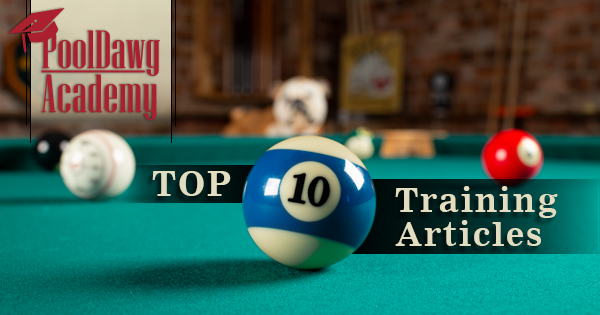 Here is a list of our Top Ten Training Articles that we have complied to give you a taste of the amazing billiard knowledge library that we call the PoolDawg Academy. Features hundreds of FREE billiard training articles and videos from top pro players like WPBA #1 ranked Jennifer Barretta and Florian "Venom" Kohler as well as Master level billiard instructors, the PoolDawg Academy can help you take your game to the next level. Enjoy these top picks and be sure to check out the rest of our great instructional articles!
---
WHAT THE FK ARE YOU LOOKING AT? (A GUIDE TO AIMING)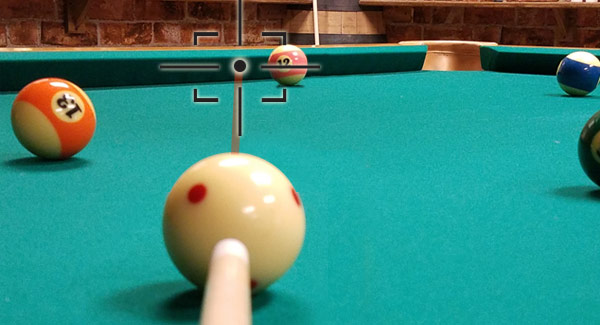 This is our most popular article, and for good reason! Jennifer Barretta provides aiming tricks for straight shots, slight cuts, standard cuts and thin cut shots that she picked up from her fellow pros. The shooter point of view pictures are especially helpful.
---
THE PERFECT PENDULUM STROKE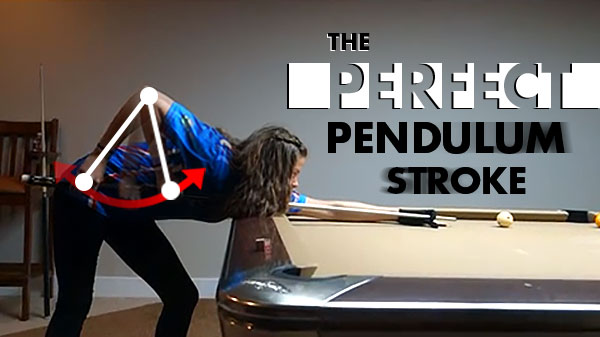 Without a fundamental and repeatable stroke it is almost impossible to improve at pool. Samm shows us how the perfect pendulum stroke should look. You'll be amazed at the form her protégé, Junior State Champion, Amanda Campbell has! It will make you want to be that perfect too.
---
THE POWER OF THE STOP SHOT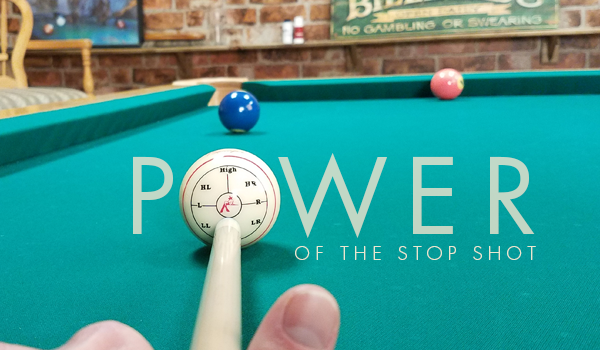 In Part 1 of this 2-part series, you'll use the stop shot to develop the beginnings of playing position. Before you can predict the path of the cue ball, you must first be able to execute the stop shot. All abilities to control whitey begin with understanding how to stop it.
---
SUPER-HOT TRICKSHOTS VIDEO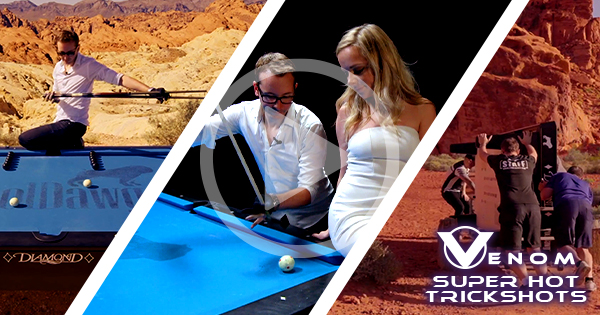 Florian "Venom" Kohler is a rock star in perhaps the most BAD-ASS pool video ever made! Over 10 minutes of AMAZING shots and fun behind-the-scene outtakes!
---
HOW TO SHOOT STRAIGHTER: CORRECTING THE VERTICAL AXIS PERCEPTION ERROR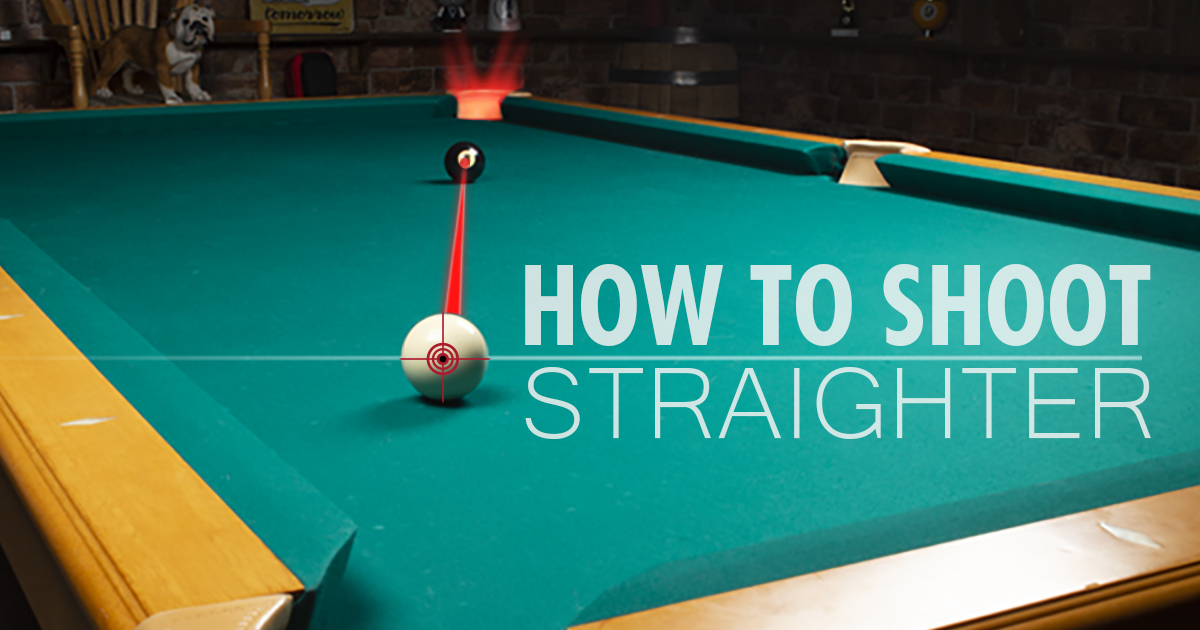 Long, straight shots with "a lot of green" are some of the most intimidating shots in pool. You would think that since the shot is straight in, it should be easy, right? Well for most of us, it isn't easy. Even high level players can have trouble executing these shots and the reason is due to a fundamental error in alignment. This is an error that affects 75% - 80% of players and they don't even know it!
---
REPLACING A POOL CUE TIP: 6 EASY STEPS TO DO IT YOURSELF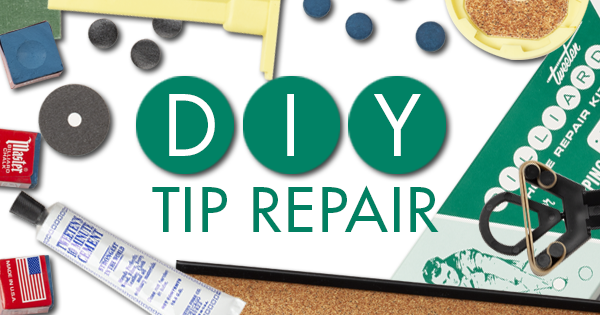 Knowing how to change your own pool cue tip is a great skill to have; it can save you time and money! In this Billiards tutorial, Mikey Verkruyse show us how to change a pool cue tip by hand. Follow the article with step-by-step pictures to find out how easy it can be to change a tip!
---
UNDERSTANDING "THROW" AND HOW TO ADJUST FOR IT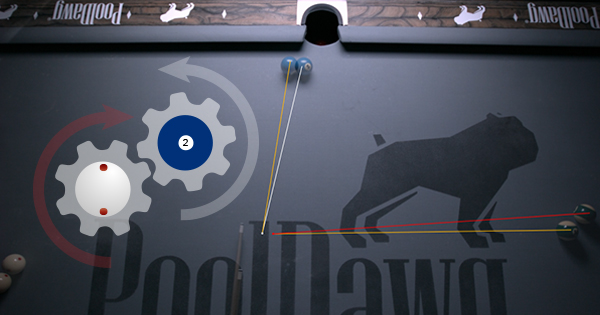 If you do not know about "Throw" this article will be an eye-opener that WILL help you pocket more balls.
---
5 THINGS TO CONSIDER WHEN BUYING A POOL CUE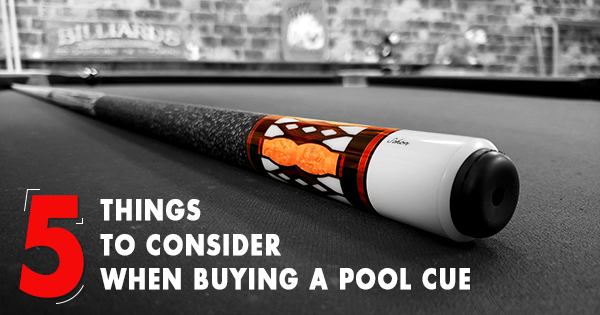 There are many purchases in your life that require a substantial amount of research prior to making a final decision. This process can be tedious and overwhelming, almost enough to make any power-shopper throw in the towel. Buying a new pool cue does not have to be one of those items.
Whether you're choosing a cue for yourself or as a gift for someone, here are five key things to keep in mind that will aid in your endeavor.
---
CUE BALL JUMPING TECHNIQUES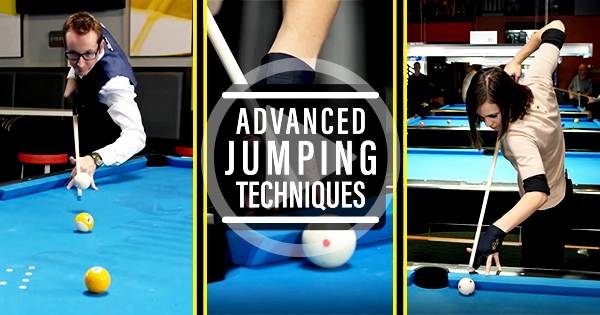 Learn how to jump the cue ball from the guy that has proven to be the best of all time! The 6x Guiness World Record holder and pool phenom, Florian "Venom" Kohler explains everything you need to know to consistently and accurately execute this shot. If you like this video, be sure to check out all of Florian's pool tutorials here.
---
HOW POOL CUES ARE MADE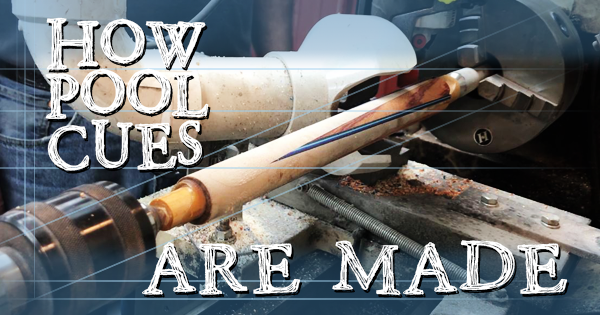 Pool cues come in a large variety of designs, styles, and price points. From inexpensive, mass produced cues to one-of-a-kind custom cues that can cost thousands of dollars. The large disparity in price comes from the materials used and how the pool cue was constructed. In this article, we will explain some of the most popular cue construction methods and what they mean to the pool player.
To see more articles from these great authors/instructors to be sure to visit the PoolDawg Academy!